Since March 10th, 1998...


as of July 8th, 2003 is www.midishack.net
Still Available: My CD - Recessive Inspiration - ORDER DIRECT HERE
32 Tracks, synthesized, custom sounds, excellent quality & individually mixed!
This CD contains CD Audio, not MIDI files -
~ Hear how they were composed & meant to be heard! ~
~ Most tracks very appropriate for meditation / relaxation / music therapy ~

BACK SIDE / TRACKLIST: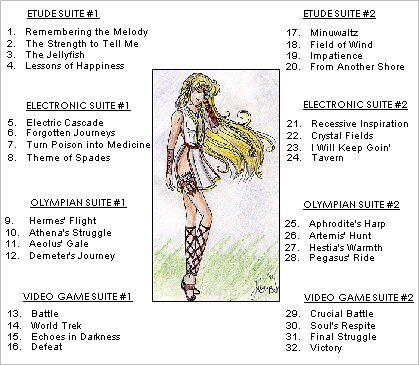 - $10 payable by credit card, check, money order, or Paypal
- Please contact me at aaron@midishack.net for ordering, questions, or more samples!
or ORDER DIRECT HERE
All Music, Cover and Insert, Copyright 2003 - Artwork by Julie Behn

Questions? Comments? Exclamations? Feel free to e-mail me for any productive or constructive reason! Please check my MIDI FAQ first if you have technical questions or want permission to use my work. Thanks!


Please visit www.walzmusic.com to contact me
Because I'm no longer at SSU, my guestbook is now an archive. Please take a look at the awesome comments!
view

sign
this page is composed by Aaron Walz using Notepad and Microsoft FrontPage; 1998-2009
background music and background art are my originals; request permission for use
Last Modified on 06/08/09